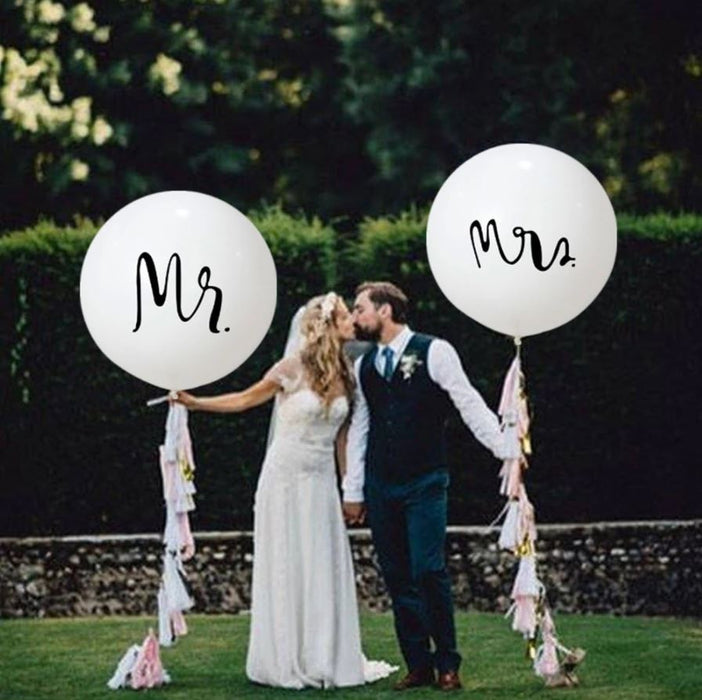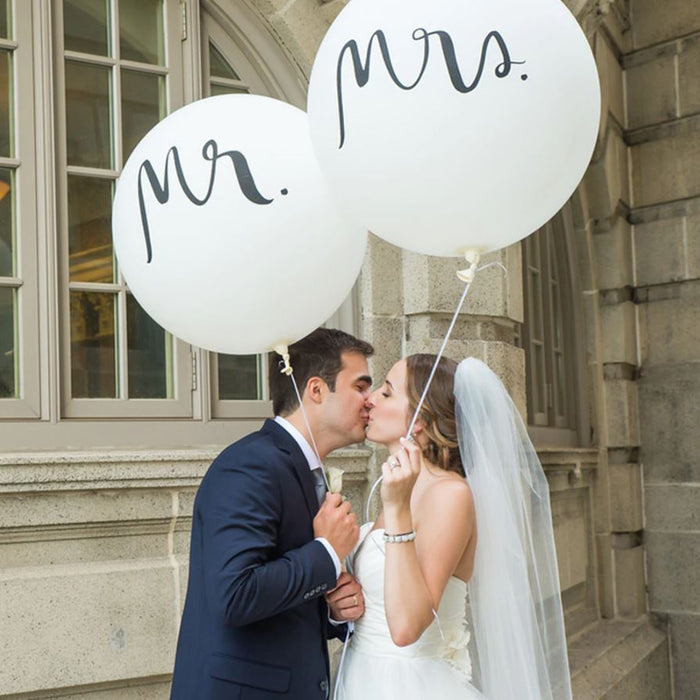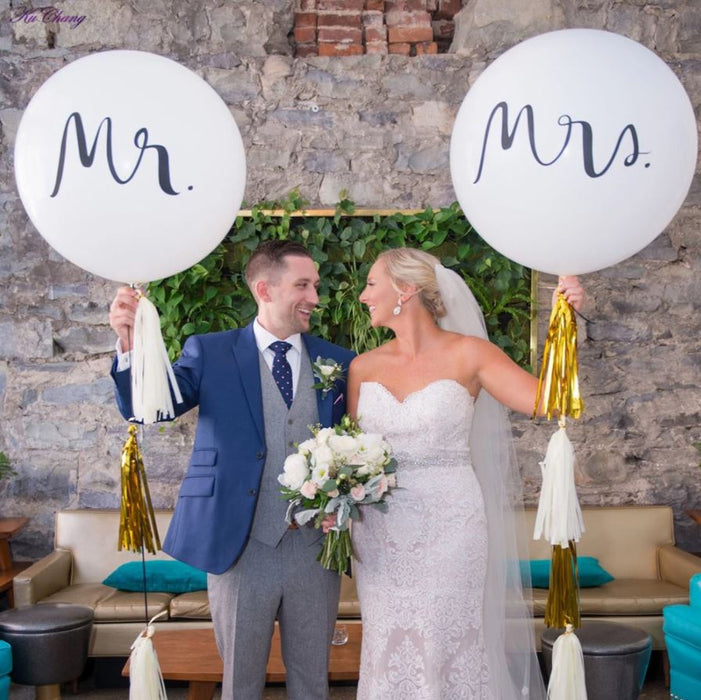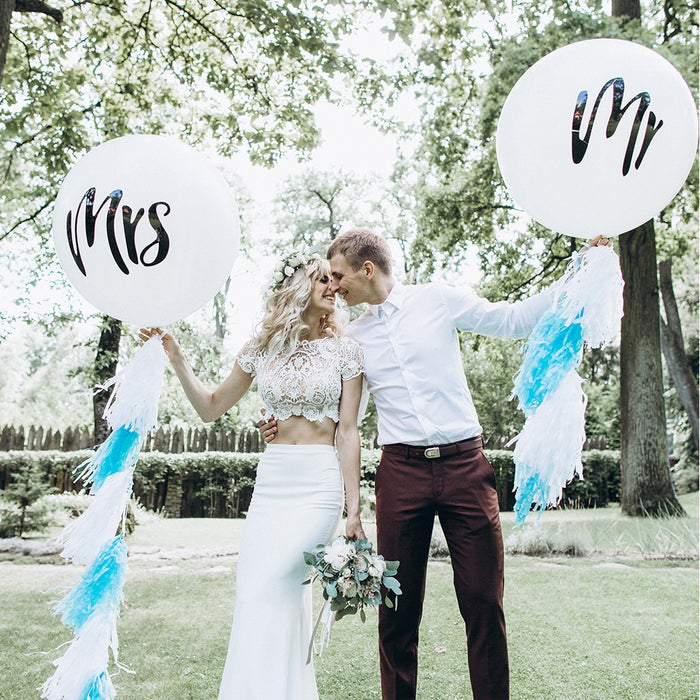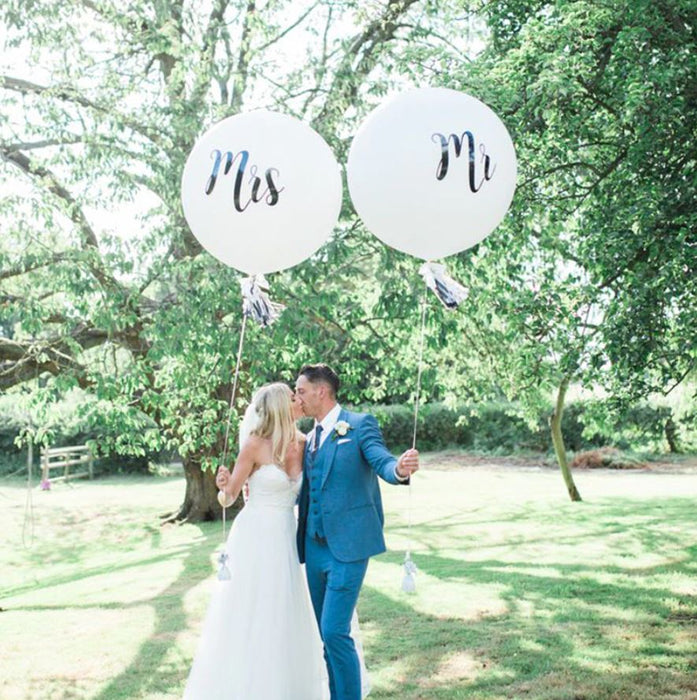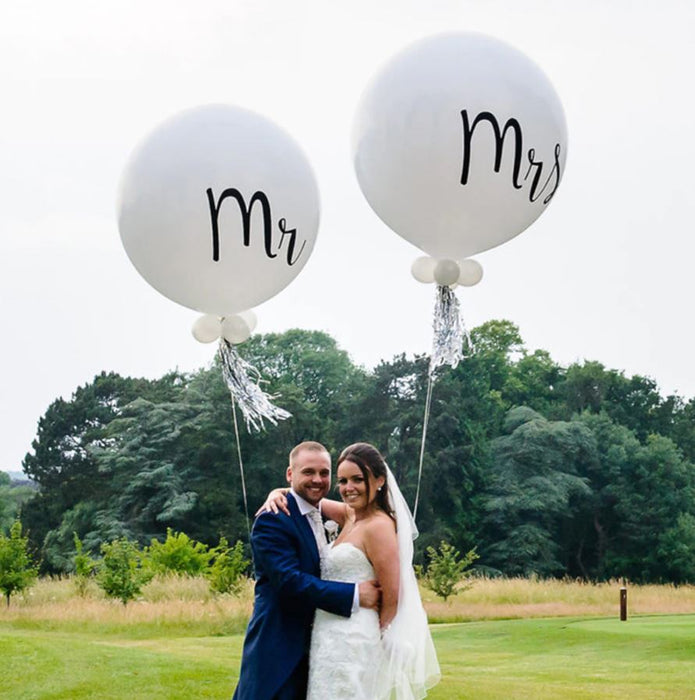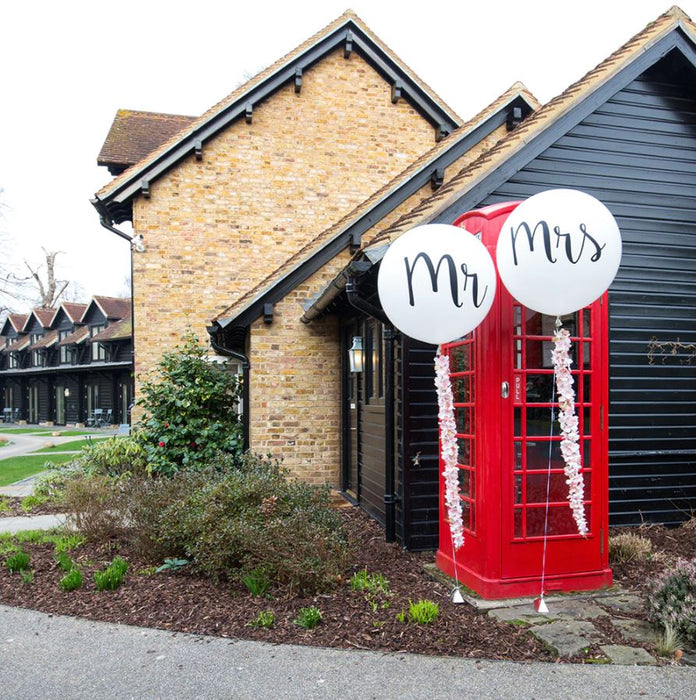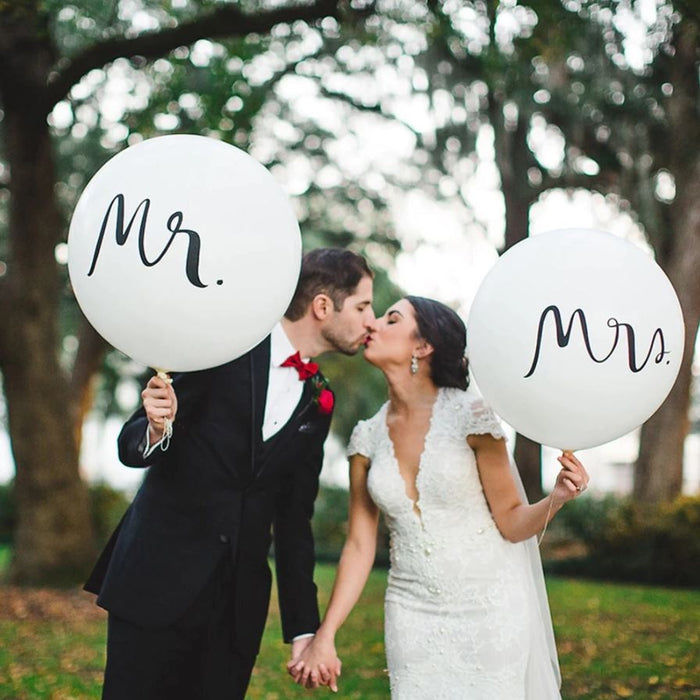 Make a huge statement at your wedding with these giant 36inch Mr and Mrs balloons!
Perfect for engagement or wedding photos. These balloons add a fun addition to any photo!

What you'll receive:
❤ Mr Balloon
❤ Mrs Balloon
Your balloons will arrive uninflated and ready to be filled up with helium!

Additional product details:
~Balloon size: 36"(92cm) when inflated
~Material: Latex
~Color: White + black prints

SHIPPING COSTS AND INFORMATION
We are currently running a Free Shipping promotion. The price on this page will be the final one, no surprises.
The delivery time is 6-15 working days depending on the final destination.
If you have any questions we would love to hear from you!
please contact us at info@hevit.store or through our Contact Us page. We get back within 24 hours!