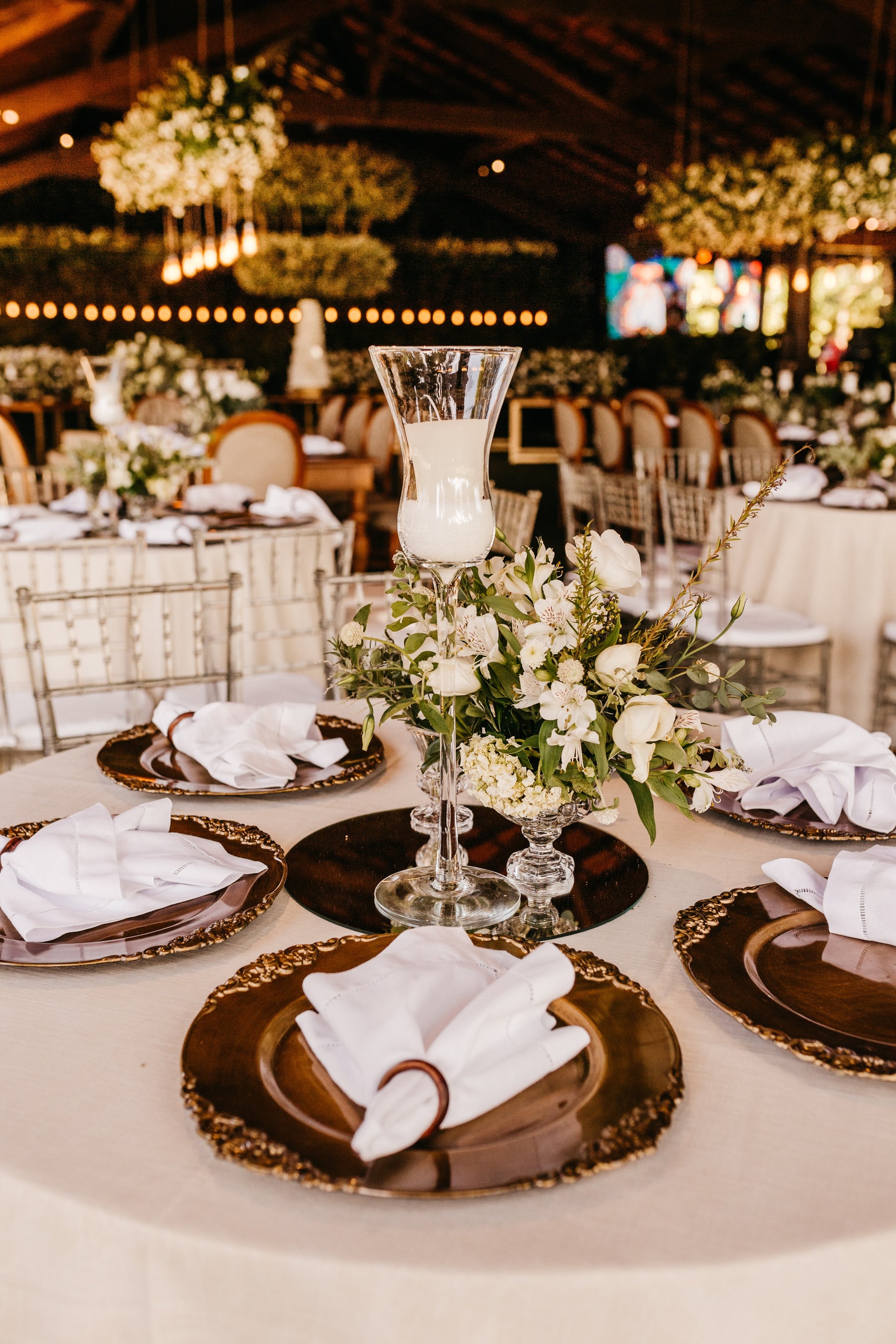 Picking The Right Wedding Venue: What You Should Look for
Picking a wedding location is a difficult task! There are a number of additional aspects to take into account that will guarantee the success of your event, in addition to being lovely and within your budget. What you should specifically look for in a wedding venue is listed below to help you reduce your options and decide with confidence!
Adequate Room
First things first: be sure the locations you are considering can hold the number of guests you anticipate. It makes no sense to look at a wedding location that can only accommodate 100 guests if you know that you will be inviting at least 150 guests. However, if you have your heart set on a particular location, think about planning in reverse. After reserving your venue, start compiling your guest list, keeping the venue's maximum capacity in mind.
Privacy
Do not disregard privacy! You will have more or less privacy depending on the venue type and location. A downtown hotel in a big city, for instance, might permit more observers than you would like. While there will be less commotion in a more rural area surrounded by forests. Additionally, this will enhance the atmosphere of your event as a whole. Your wedding will feel more intimate if it is held in a more rural area.
A Functional Layout
A venue should be usable in addition to having enough space for the number of guests it is hosting. that is, constructed or created to accommodate all of the various components of a wedding. The guests can start to feel a touch crowded if the ceremony, cocktail hour, and dinner service are all held in the same space. People will be more likely to mix and mingle in an environment with greater space to move around. You should also be wary of architectural features that can impede your guests' views, including columns.
The Right Palette
By selecting an event space that supports your ideas, you may make decorating a venue easier. Why not invest in a venue that fits your style or theme rather than battling to hide its flaws? For instance, a rustic wedding location is likely to have warm colors and modern touches. While a luxurious location will be lighter, possibly with metallic touches and some sparkle. Do yourself a favor and just choose locations that match your preferences and aspirations.
Restrooms
Some wedding locations have on-site facilities, while others don't. Let's just say that a restroom is a need and that, if one isn't already present, you will have to pay extra for one. Compared to any movable arrangement, on-site restrooms will be a lot cleaner and cozier. Due to its interior location, it will also be simple to reach. When discussing any specifics with a possible location, be sure to include the presence of restrooms and/or their use.
Plenty of Lighting
People usually choose a darkly lit wedding site because they think it would be romantic and ambient. However, poor lighting can be problematic, particularly for photographers. First of all, dim illumination might make it difficult for senior people to see and move around. To capture the specifics of your day for the photographer, an other lighting source will be required. Consider this, especially if you have a specific photo style in mind. Make sure the photographer has experience taking photos in dim light and has work samples to demonstrate their talent.
Ample Outlets
A must-have is easy access to electricity, which will simplify the work of all your wedding vendors. If it's necessary to set up lighting, keep meals warm, play music, etc. For outdoor wedding locations, this will be very crucial to remember; in this case, your venue ought to have a plan in place. It may also be required for nighttime illumination or to keep people warm, depending on the time of year or the season of your event.
A Nice View
Both the surrounding environment and the wedding venue you choose should be stunning. The surroundings of the site will affect things just as much as the venue itself. Additionally, it is probably going to be used for pictures. Therefore, you might opt to be in a remote area or close to a park if you want a romantic sunset photo. A downtown or urban setting, however, will exude a more urbane vibe.
It is Accessible
Last, but definitely not least, is accessibility. This is crucial if you have visitors who require wheelchair assistance or other mobility aids. A location must be ADA compliant, or it must be able to provide you with help to make it so. It's probably not the place for you if they are unable or unwilling to. You won't want to add to your visitors' stress on the big day, we assure you. Whether it is the person seeking help or the people helping them.