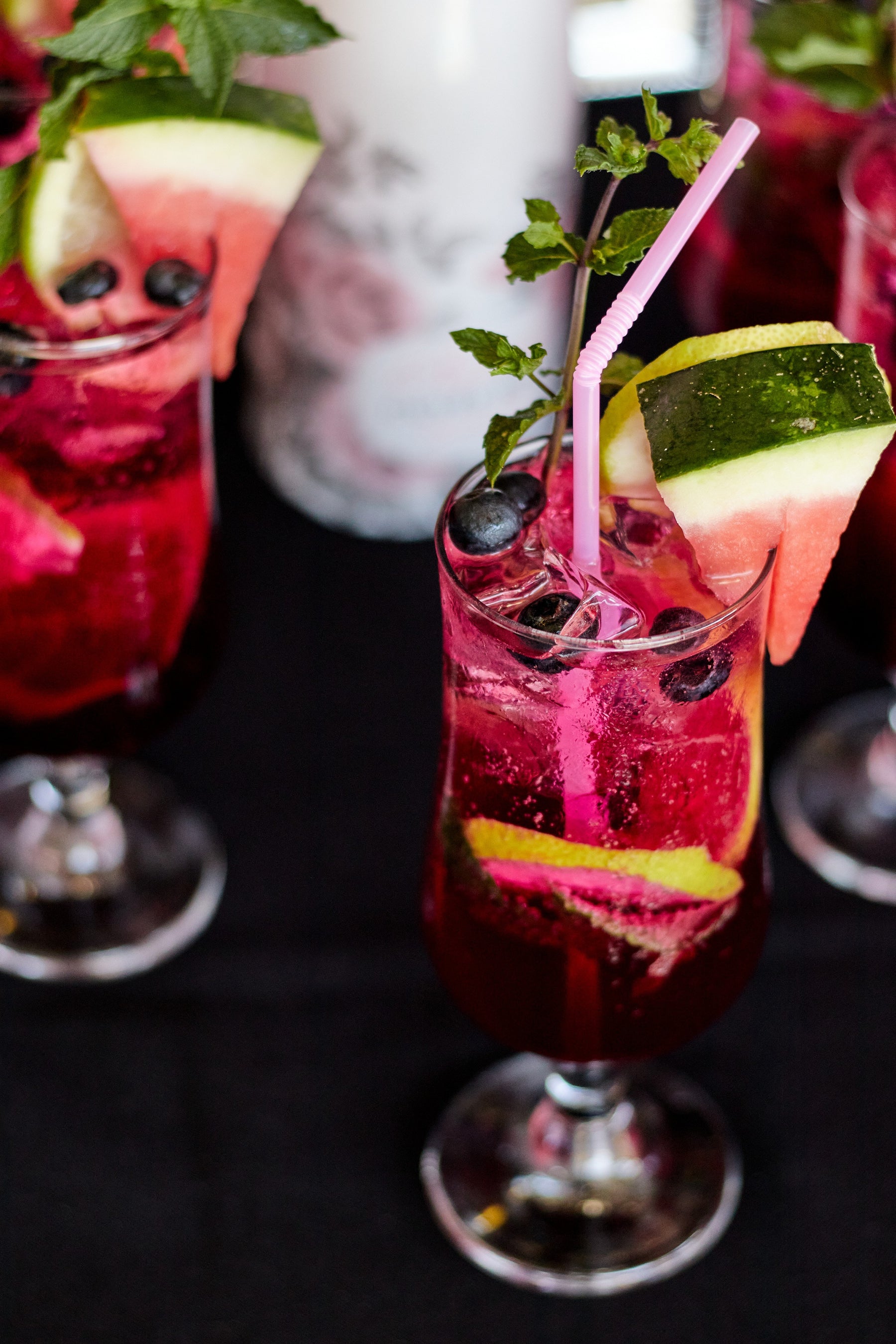 14 Signature Drinks Your Guests Will Love
One of the most eagerly awaited aspects of a contemporary wedding is the bar. All of your guests can socialize and make connections during the cocktail hour, which has become a tradition. Naturally, having a drink in their hand will facilitate a conversation that flows easily. With these 14 beverages that your guests will enjoy, you can get ideas for your signature cocktail menu.

1. Whiskey Ginger
This cocktail just requires three ingredients and is inexpensive and simple to create. It is made with ginger ale, lime juice, and your preferred whiskey. A simple but delicious drink is created by stirring everything together in a highball glass.
2. Paloma
A Paloma is a tequila-based signature drink made with tequila, lime juice, and grapefruit soda. Agar nectar can be used to sweeten it to your taste preferences. Its brightness and freshness make it ideal for a stylish outdoor event.
3. Bourbon Peach Tea
Bourbon Peach Tea is a traditional southern drink and a simple wedding cocktail. Smooth whiskey, sweet peaches, tea, lemongrass, fresh thyme, and a hint of fruitiness are all included. Give it a rustic feel by serving it in a used mason jar.
4. Cosmopolitan
Cosmos are a sweet and sour cocktail made with vodka, triple sec, cranberry juice, and lime juice. Use fresh or sweetened lime juice according to your taste. A tarter finish will come from using fresh juice. A lime slice as a garnish completes the flawlessly pink, bitter drink.
5. Caribbean Mist
Consider a Caribbean Mist for your vacation or beach wedding if you want something vibrant and fun. It has a cool, tropical flavor and is made up of Mango Rum, pineapple juice, soda water, and Blue Curacao. You may make a great trademark drink by sugaring the rim.
6. Manhattan
A Manhattan is a classic drink that is delicious and always on the menu at wedding bars. It has a powerful punch because to the use of whiskey, sweet vermouth, and aromatic bitters. Consider adding a maraschino cherry as a garnish, depending on your preferences and desired aesthetic. A lowball glass is typically used to serve a Manhattan on the rocks.
7. Hot Toddy

Any winter wedding needs a Hot Toddy, also referred to as a Hot Whiskey. It is a strangely light mixture of hot water, whiskey, honey, and lemon. Since it is more of a sipping beverage, it is usually saved until the end of the night. If you'd rather, you may instead use hot rum or brandy in place of the whiskey.
8. Watermelon Refresher
Watermelon Refreshers, a classic summer wedding beverage, are oh so juicy. It is hydrating and refreshing because it is made with lime, watermelon, and coconut water. The natural sweetness of fresh watermelon and coconut is balanced out by the proper amount of acidity provided by the lime.
9. Grapefruit Mimosas
We adore Grapefruit Mimosas, which are ideal for a breakfast toast. Simply combine chilled champagne and fresh grapefruit juice for an easy recipe. Garnish with grapefruit pieces and thyme before serving. This brunch wedding drink is so delicious that your guests will wish they had bottomless servings of it.
10. Moscow Mule
The Moscow Mule is a well-known beverage that is popular all year long and that your visitors won't be able to resist. A tasty bubbly beverage is produced by mixing hot ginger beer, cold vodka, and a squeeze of lime. Serve it in a famous copper mug for bonus points.
11. Mint Julep
This cool cocktail with bourbon as the basis is muddled with mint and simple syrup and is ideal for outdoor weddings. Add a fresh mint sprig on top for a flavorful garnish. Serve it in a frosted highball or Mint Julep glass, as per our recommendation.
12. Berry Mojito
Berry Mojitos, which combine rum and seltzer water with a fresh hint of mint, lime, and berries, are as gorgeous as they are delicious. The fruit you want to use in this drink should be in season when you serve it. Although you can choose between blackberries and raspberries, we advise both.

13. Gin Martini
Gin Martinis are a popular, potent cocktail with a dry flavor character. It begins with gin and vermouth that are shaken or mixed with ice and is simple to alter. Add an olive or lemon twist as a garnish once it has been strained into a glass.
14. Cape Cod
A Cape Cod is a straightforward and colorful (both in taste and color) signature cocktail made with vodka. Pour the cranberry juice and vodka into an ice-filled highball glass. Add a fresh lime wedge as garnish.


Keeping it simple is advised when coming up with names for specialty cocktails. In this manner, customers can simply understand the menu. Make sure to specify the components if you decide on a quirky title.